Fish Species - Page 2
Page 1 | Page 2 | Page 3 | Page 4 | More coming soon
WA Fish Species Caught on Murchsion Boat Hire Boats
Hexagon Rockcod (Epinephelus Hexagonatus)
A common northern water cod that inhabits shallow exposed outer reef structure. This is about as big as they get, 30cm. Also known as Wirenet Rockcod. More...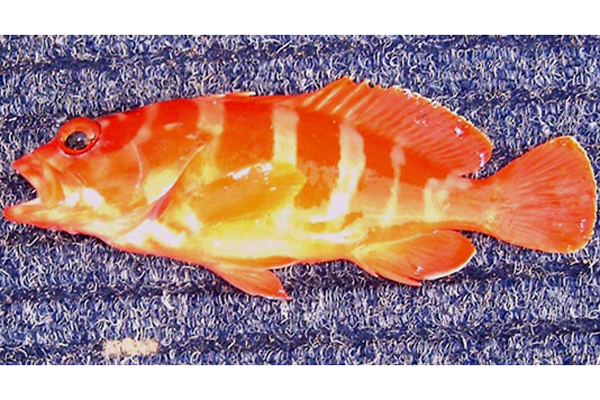 Blacktip Rockcod (Epinephelus Fasciatus)
Common catch over reefy ground. Usually caught when the fishing has shut down. Grows to about 300mm, hardly worth keeping, best released. More...
Breaksea Cod (Epinephelides armatus)
A common fish caught on all the reef systems around Kalbarri. Also know as black arse cod because of the black marking on anal vent. Good eating. Also known as Black-arse Cod. More...
Chinamanfish (Symphorus Nematophorus)
Not a common catch, but welcome then when caught. Hard fighters and found over reef structure. More...
Tomato Rockcod (Cephalopholis sonnerati)
Incidental catch, caught while fishing for more common species. Bigger specimens worth keeping. More...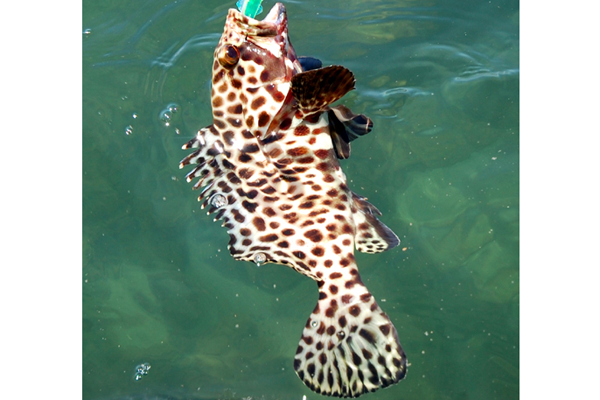 Longfin Rockcod (Epinephelus Quoyanus)
A northern waters cod prolific in shallow reef areas. Grows to about 35cm max More...
Coral Rockcod (Cephalopholis Miniata)
Looks a lot like a coral trout but does not grow as big. Very pretty fish not often caught. No size limit but best let go. More...
Coronation Trout (Variola Louti)
A very pretty fish, but not much fight when pulled up from their favoured deep water reef areas over 35m. More...